---
Do You Want Cleaner, Healthier Indoor Air?
Our courteous, skilled, and professional air duct and dryer vent cleaners travel throughout Chicagoland Area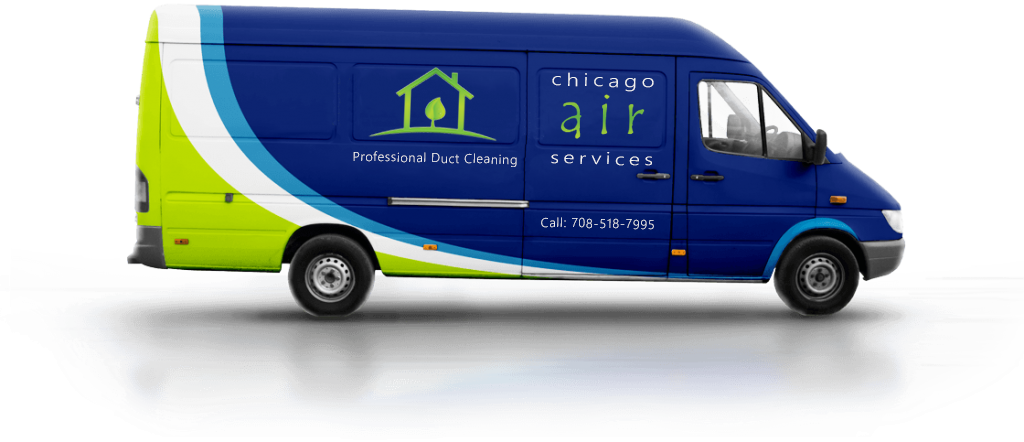 About us
We make sure our customers are happy
Chicago Air Services is a family owned company with 14 years of experience in our industry. We are committed to improving the quality of indoor air for residents in and around Chicagoland area. Trained professional team members are ready to ensure your 100% satisfied with our services.
Read more
Some facts
Why people choose us?
Powerful and Effective Equipment
Up-Front Pricing
Friendly and Knowledgeable Staff
Read more
Save
$85

on Air Duct Cleaning Today!
Why do you need air duct cleaning?.
Years of accumulation of dust, dirt, pollen, hair, spider webs, dead insects, dust mites and other allergens and impurities.
Mold spores and moisture can breed mold growth in contaminated air duct systems.
impurities and bacteria in your air ducts can contribute to allergies, asthma and other health issues.
reduce heating and cooling system bills by allowing them to run more efficiently.
a fresh start for a newborn baby's homecoming
Increase Dryer Efficiency & Reduce Fire Risk With Our Expert Dryer Vent Cleaning Services
Dryer vents need to be professionally cleaned on a regular basis to keep your dryer running effectively and to prevent fires. Our cleaning system will reduce fire risks and may even lengthen the life of your dryer. It will certainly dry your clothes faster! If you're not noticing any issues with your dryer, we can still perform an 8-point inspection to help you determine if it's time to have your dryer vents professionally cleaned.
Regular furnace cleaning is an integral part of your furnace's maintenance. Dirt is its number-one enemy. A poorly maintained furnace can result in many harmful contaminants circulating throughout your home, including household dust, pet dander, debris, pathogens, allergens, chemicals, and dust mites. Additionally, the internal parts of the furnace (blower, motor, fan, etc.) become dirty themselves, and this dirt gets caught up in the system and blown back into your home.
The health of you and your family should never be compromised. New baby coming home from hospital, elderly person catching colds often? We help get your home healthy by utilizing UV Light cleansing. Each room will get a UV treatment to kill bacteria, germs and most contaminants. After this treatment we will then clean-disinfect your furnace and air ducts. Finally, installation of UV Light inside duct work.
| Air Ducts | Dryer Vents | Furnace Unit | Cost |
| --- | --- | --- | --- |
| up to 12 vents** | - | - | $Call |
| up to 12 vents** | 1 dryer vent** | - | $Call |
| up to 12 vents** | 1 dryer vent** | 1 unit** | $Call |
| **Return Lines Extra | **up to 10' run | **Add. Units Extra | $Call |